La Vega survives ugly, defeats Kaufman, 14-10 | High school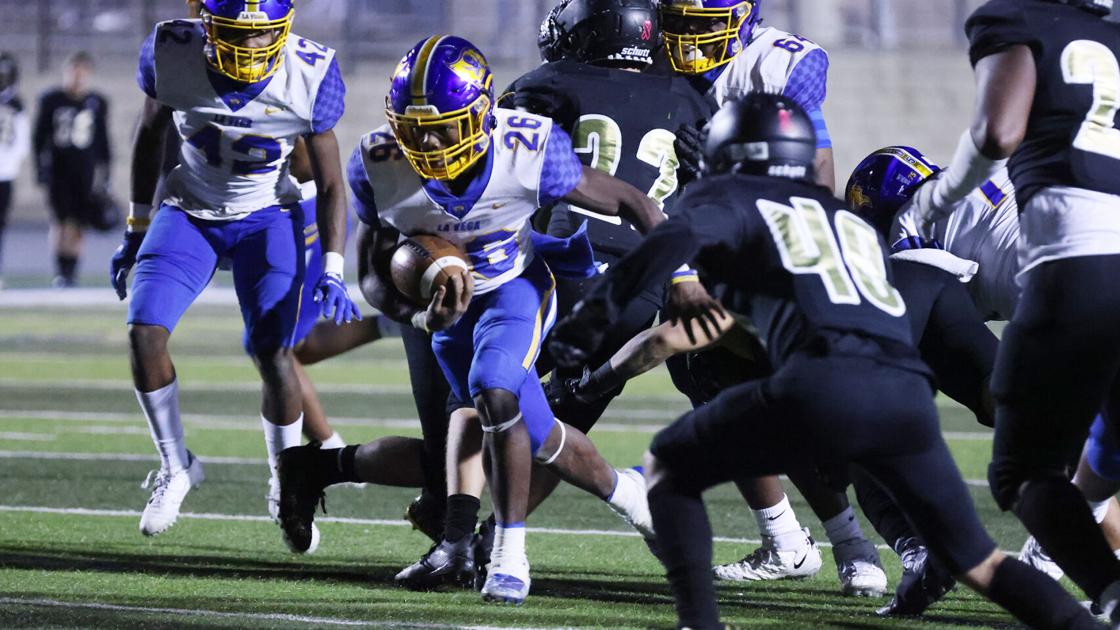 Kaufman had 76 seconds to operate and got a first down before the Pirates' defense stiffened to 25. The Lions sent Andres Gallegos in for a 45-yard field goal and he had the leg and the line to do it.
It almost ended a first half when Kaufman more than managed to hold the game with La Vega.
The Pirates were about to take the lead when Roland, who caused a sensation for the past six weeks, groped while running inside the Lion 10. Kaufman's Lewis also recovered it, stopping the race of the Pirates.
Kaufman instead jumped onto the scoreboard early in the second quarter.
Lions defensive back Brayson Gomez picked up a pass from Prescott and sent it back to La Vega 16 at the end of the first quarter.
After changing ends of the court, Garmon took a direct snap and ran three yards for a touchdown in the opening play of the second quarter.
In a 7-0 hole, La Vega did not take long to react.
The Pirates responded with a 10-play, 75-yard walk for a tying touchdown. La Vega quarterback Robert Prescott threw a dart at Dontroy Sterling for an eight-yard touchdown that tied him with 7:27 to go before the groups marched.
Kaufman's defense seemed to prioritize stopping Roland in the first half and it worked. The La Vega running back gained 61 yards on 12 carries, most of which came when he ran for 44 in his first three ferries of the night.