Lewis Hamilton sees sprint qualifying as "a train"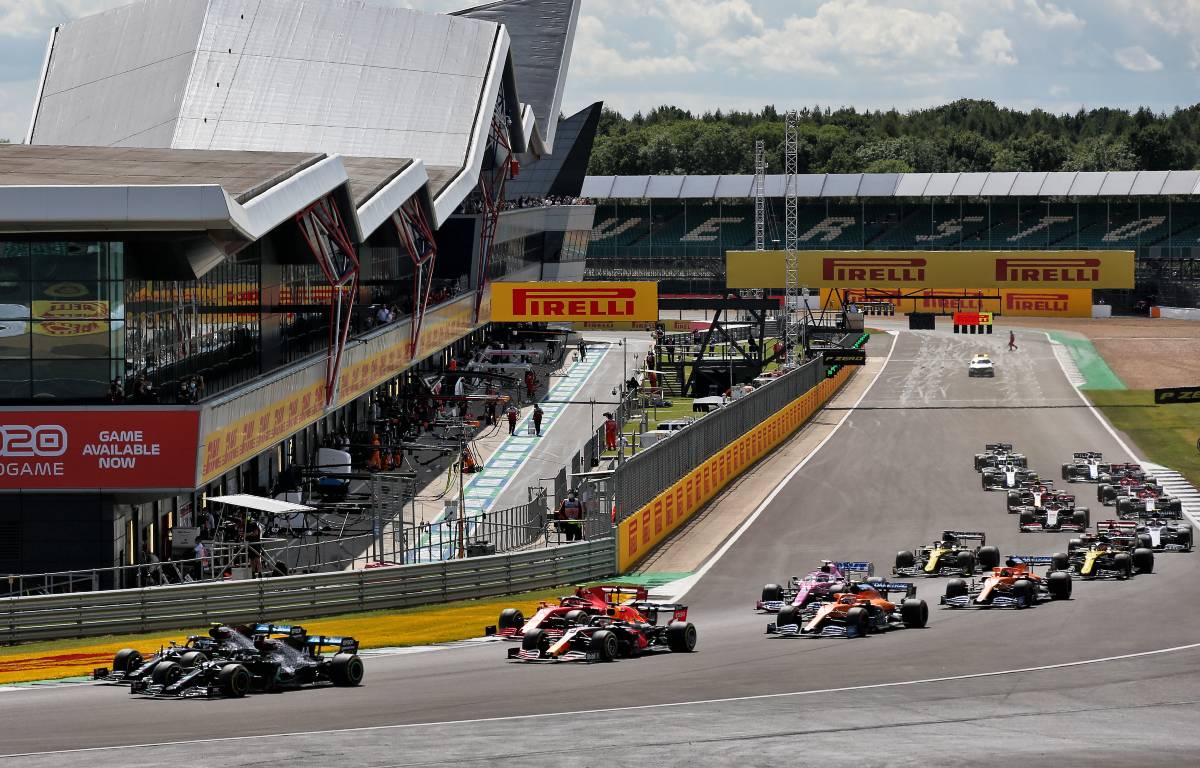 Lewis hamilton Fears British Grand Prix fans might not be too excited about the start of sprint qualifying at Silverstone.
The new format is bowed out on Saturday afternoon with the intention of spicing up the race weekend and adding a different dimension to the action.
The usual one-hour qualifying session has been moved to Friday evening. This sets the qualifying grid for the sprint, a 17-lap "race", the result of which determines the starting order for Sunday's main event which is normally run.
With no scheduled pit stops, it is hoped that the drivers will try to get as high on the grid as possible for the grand prix in the sprint qualifying.
However, there is also a theory that some may be instructed to use caution by their teams in order to preserve their tires and potentially also to avoid running out of fuel.
On the other hand, there could be some thrills and spills, especially with the sprint qualifying never before, but Hamilton is skeptical.
When asked if he had high hopes for the spectacle that sprint qualifying could produce, Hamilton, as quoted by Motorsport.com, said: "Not particularly.
"It will probably be a train. Hopefully there will be some overtaking, but it probably won't be too exciting.
Check out all the latest Lewis Hamilton merchandise at the official Formula 1 store
While qualifying was scheduled between 6 p.m. and 7 p.m. on Friday evening, sprint qualifying also occupies a later window than usual as it is scheduled to start at 4.30 p.m.
Regarding the concept of sprint qualifying in general, which has been scheduled for two more weekends this year, probably the Italian Grand Prix and a 'flyaway' race, Hamilton said: "I didn't really have to. 'opinion about it. We will wait and see. There is no point in judging it before you even enter it. It does not matter.
Pierre Gasly, meanwhile, said he was "open-minded" to what is at this point only a test of the new format, although he also admits to being a bit traditionalist.
"I think it's fair to wait for the three weekends and if there are some bright spots and people like it, then why not keep it in the future?" said the Frenchman.
"But I think we have to review after the three weekends. What does it bring? Does that really make it more exciting? Because I think that's the whole point.
"If so, why not? But if not, it's important to keep the format that we have, which looks good to me.
"I like qualifying on Saturday and having only one race on the weekend."
Follow us on twitter @ Planet_F1 and like our Facebook page