Slippery Melissa inaugurates La Vega, 41-14 | High school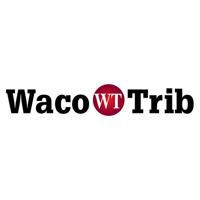 McKINNEY – Tempo can be confusing at times, and there were plenty of both presentations at McKinney on Friday night.
Melissa, fourth in the standings, wasted no time between matches to take a big lead and ultimately defeat No.9 La Vega, 41-14, ending the Pirates' season in a third match. round in Division I Class 4A.
The Cardinals (11-2) steadily slammed the ball in the seconds after the previous game, catching La Vega out of position the first two discs of the game, both scoring. Quarterback Sam Fennegan found wide Matthew Sanford alone on the sideline for a 52-yard touchdown after the senior performed a fluid juke on a pirate corner. This ended a quick workout that lasted just over a minute. And after the Pirates kicked, Fennegan used his legs at 26 yards and the Cardinals were up 14 before anyone could even blink.
La Vega's defense strengthened for a few possessions, however, leaving enough time for Pirate quarterback Robert Prescott to find Mekhi Rice for a score at La Vega.
The positivity didn't stay long, as Melissa added two more scores in the second quarter, another through from Fennegan and a short run from Gunnar Wilson.
La Vega star freshman Bryson Roland struggled to start early, only rushing for 14 yards in the first 30 minutes.